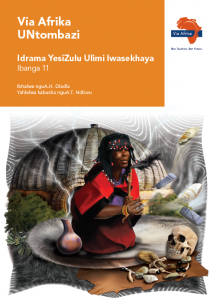 The classic drama UNtombazi, compiled by A.T. Ndlovu and published by Via Afrika, has been approved by the DBE as a set work for Grade 11 isiZulu literature.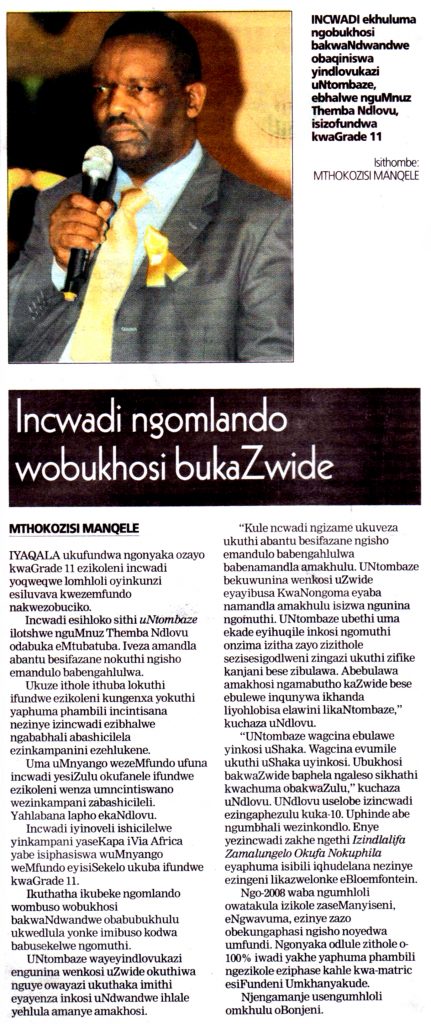 The drama is based on the history of the Ndwandwe people. It talks about how Queen Ntombazi supported her son Zwide in leading the Ndwandwe people.  Even though some of Queen Ntombazi's ways included witchcraft, she managed to help the Ndwandwe  become one of the most powerful nations among the Nguni tribes.
In his introduction of the book, Ndlovu highlights some points about  the important role that women played in history.
Queen Ntombazi was later killed by King Shaka Zulu.
A.T. Ndlovu has written a couple of isiZulu books and is currently working as the Circuit Manager at Umkhanyakude District in KwaZulu Natal, North Coast. The book will be in schools  next year.
UNtombazi was first published in 1978 written by A.H. Dladla. A.T Ndlovu compiled this edition, ensured its CAPS compliance, and implemented the use of current isiZulu orthography.
On the right is an interview with A.T. Ndlovu in Isolezwe.