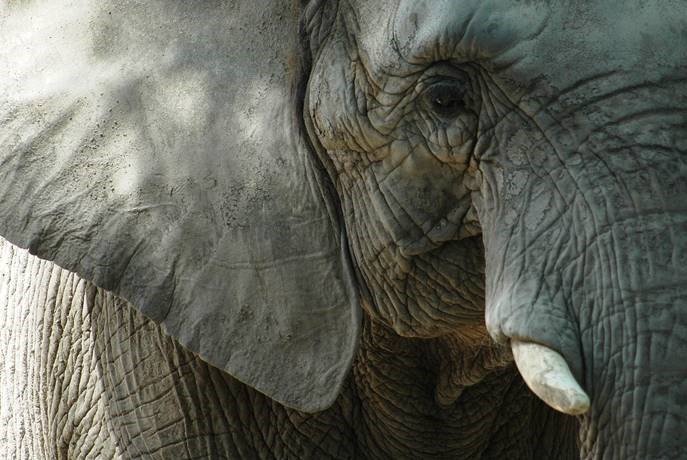 Is rote learning really so bad? (And how to do it well)
19th February 2020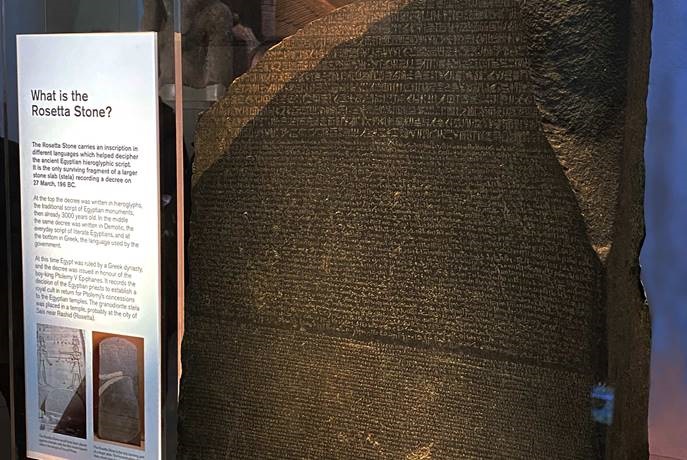 Finding our way in the world of educational technology
19th February 2020
Our Group Knowledge Manager Micheal Goodman-Mareme shares the insights he picked up after attending the annual BETT Show, an annual event that showcases the latest in educational technology.
The BETT Show is an annual event that showcases the latest in educational technology.
It has been running since 1985 in London in the United Kingdom.
It is huge. There are over 800 companies that display every kind of educational technology you can imagine from learner management systems to security software to keep learners safe.
Teachers from over 146 countries visit each year to discuss the future of education and to see what new innovations in technology there are.
I am lucky enough to attend this show, and always look forward with keen interest to the variety of education experts that present at the conference section of the show.
There is always a great deal to think about and to take away from these presentations, and this year, I was particularly struck by three speakers, and I would like to share some of their ideas.
Dr Andrew Curran – love and learning
Professor Andrew Curran is a paediatric neurologist and neurobiology researcher.
He explained that successful learning is an anatomical event.
In other words, when we learn something there is an actual set of physical changes that take place in our brains. He explained in great detail exactly how this happens, but the key take-away for me was that the best way to teach successfully is to teach with love.
What?
I am sure you have heard about dopamine, the feel-good neurotransmitter in our brains.
Well, it turns out that it not only makes us feel good, but it is also the key to successful learning.
But, the right amount of dopamine must be released at the right time in the learning process, in the right quantity, and in the right part of our brain for the learning event to be successful.
More than 90% of dopamine release is under the control of our emotional brain.
When you are in an engaged, excited, confident, safe, empowered and in an interested state (in other words emotional), your body will release the perfect amount of dopamine at that moment in the right parts of your brain.
When a learner feels they are understood by their teacher their self esteem will improve, they will develop self-confidence, become emotionally engaged and therefore learn.
And how does a teacher achieve this? She teaches each learner with no preconceptions, no judgements and with kindness – in other words, with love.
Professor Sugata Mitra – the future of learning
Sugata Mitra is a Professor of Educational Technology at the School of Education, Communication and Language Sciences at Newcastle University.
He is particularly famous for his 'Hole in the Wall' experiment in which he put a computer in a wall in a poor part of New Delhi in India.
Children were allowed to use the computer without any adult intervention. He discovered that groups of children, no matter who they are or what their background or home language is, can learn to use computers and the internet even without knowing English.
I was very keen to hear what he thought the future of education would be.
Professor Mitra made the obvious and yet profound point that the education system currently assumes the future is predictable, and therefore what we need to do is to teach learners everything we know now in case they need it.
But the reality is that in the Fourth Industrial Revolution it is increasingly obvious that the future is unpredictable, and we are at the end of what he calls 'the knowing age.'
So what should we be doing in schools?
I agree with Professor Mitra when he says that we should be teaching learners three key skill sets: how to comprehend things (which implies being able to read and do mathematics effectively, as well as how to think); how to compute (by which be means solving problems with the internet); and how to communicate (in all modes – written, spoken, graphically, virtually and face-to-face).
Education needs to focus on just-in-time abilities and not just-in-case knowledge. What an exciting challenge this is for us as teachers!
Dr Elizabeth Hidson – be the architect of your professional development
I was delighted that at the show there was a strong move towards discussing teacher development and teacher well-being rather than the usual almost exclusive focus on innovative technology.
If we want change in education, it is the teachers who need to make that happen.
Dr Elizabeth Hidson noted that as teachers we need to be the architects of our own professional development.
However, she was quick to point out that this does not mean that we should be trying to do things all by ourselves.
Not at all.
She explained that research into effective continuous development shows that working in communities of practice enables effective professional development. (A community of practice is a group of teachers who share the goal of effective education and who learn how to improve education by interacting with each other and reflecting on their teaching.)
Furthermore, technology enables us to reflect on our own practice more easily than ever.
Ever think about videoing your lesson to see how you taught? Or what about a collaboration via a shared document with another teacher to reflect on your work.
Dr Hidson also reminded us that YouTube is about a lot more than cute cat videos – it offers teachers a wealth of microlearning opportunities to develop all manner of skills from technology skills to pedagogical know-how.
Moving forward
I left the show with a mind buzzing with ideas and personal development challenges and could not wait to share them. What do you think of these ideas? I would love to hear about them. Why not share your thoughts on Via Afrika's Facebook page?